Curriculum Center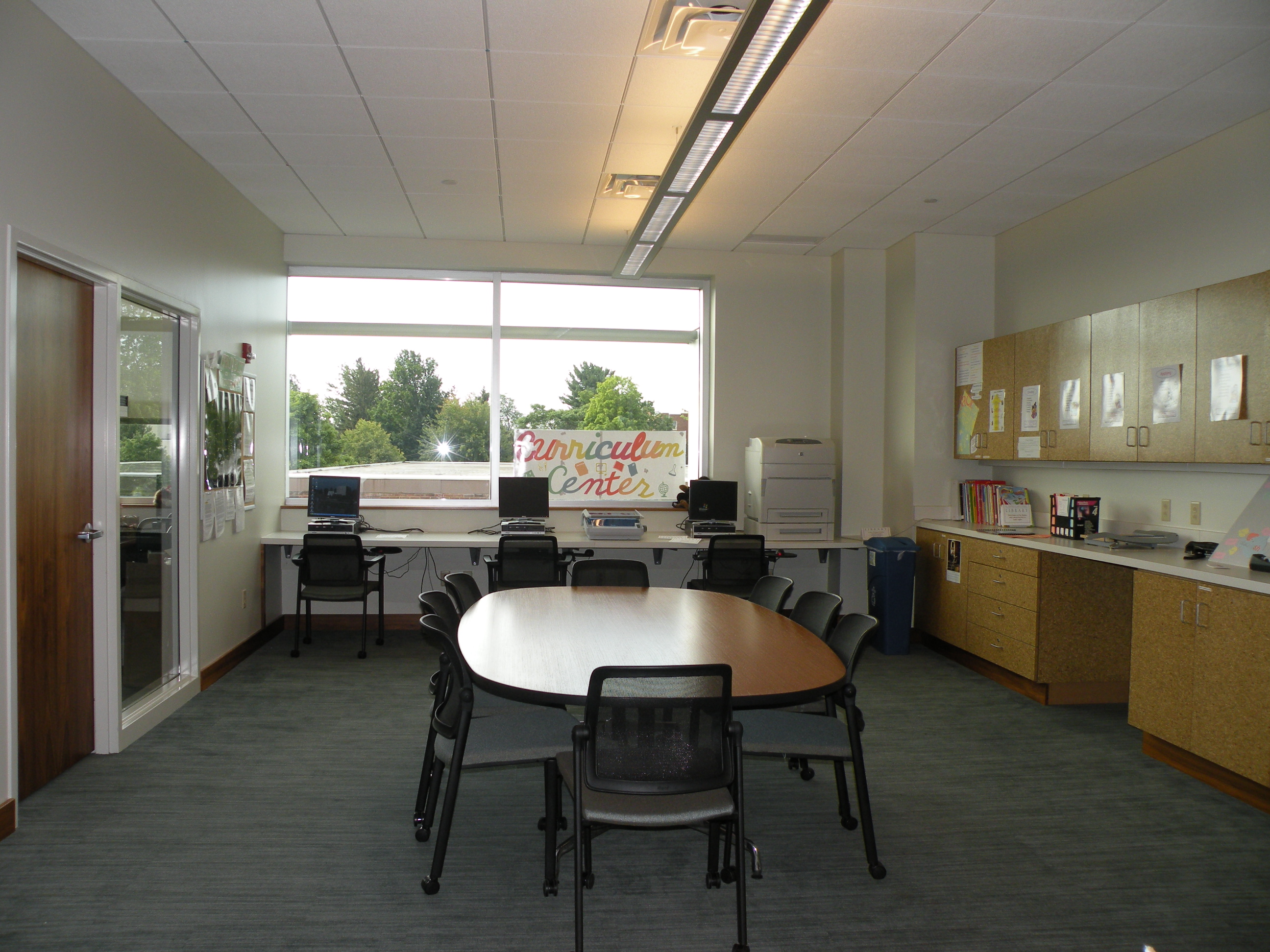 The Curriculum Center offers resources designed to help current Education students with assignments, projects, and student teaching. During the school year, it is staffed by Education majors for 10 hours a week.
Meredith Ader, Access Services Librarian, oversees the operations of the Curriculum Center. If you have any questions, feel free to call Meredith at (585) 594-6141 or email her at ader_meredith@roberts.edu.
Location:  2nd Floor of Golisano Library
Curriculum Center Office Phone: (585) 594-6078
Curriculum Center Office Email:  curriculum_center@roberts.edu
Services
Hours
2020 Spring Semester Hours
| | |
| --- | --- |
| Monday | |
| Tuesday | |
| Thursday | |
| Friday | |
Laminating
| | |
| --- | --- |
| Information: | 1.3 ml film |
| Price:  | $.25/foot |
Cricut - Letter and Shape Cutting
| | |
| --- | --- |
| Information: |  16 Cricut cartridges |
| Price:  | $.25/page (our paper) |
| | Additional $.25 for card stock |
Color Printing
The Curriculum Center offers color printing on 8.5 x 11 and 11 x 17 paper. Card stock is also available.
For print jobs larger than 10-20 pages, please utilize the Print Shop located on the second floor of Voller Athletic Center.
Prices: $.25 per page (paper)
$.50 per page (card stock)
Resources
Juvenile Literature
The library's Juvenile Literature Collection consists of nonfiction, young adult, and picture books. The collection is organized by various categories (denoted by colored circle stickers) and subcategories (denoted by one or more letters written on the colored sticker). See the signs on the top of the stacks or this chart to determine which color and letter represent each category and subcategory. Within each subcategory, books are organized by author, with a few exceptions (series, biographies, nonfiction animals). The books can be searched using Primo (the library's online catalog) and the call number will include the category and subcategory making it easy to find on the shelf.
Reference Collections for Teacher Education
Information:  World Book Encyclopedia
Guides to Children's Literature
Textbooks & Teacher Guides
The Curriculum Center offers a variety of curriculum-related resources for students who are preparing lesson plans.
Workstations
There are three desktop computers in the Curriculum Center area which are available for use by current students.