News
October 26, 2016
Welcome, Brian Sullivan!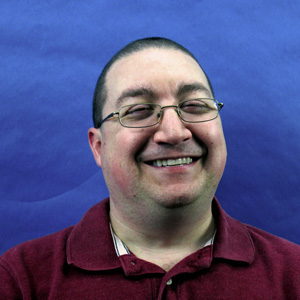 The Golisano Library and Northeastern Seminary are pleased to announce the appointment of Brian Sullivan as our Theological Librarian Consultant. Brian will be supporting the NES doctoral students with research assistance and will contribute to the Library's collection development efforts in the areas of religion, theology & philosophy. While his time on campus is limited, he will be able to provide support remotely through phone and email connections.
Brian is uniquely qualified for this position with a Master of Arts in Theological Studies from NES (Cohort 5) and a Master of Library Science from State University of New York at Buffalo. He has held various Librarian positions in instruction, public services, and electronic resources and is currently the Information Literacy Librarian at Herrick Memorial Library, Alfred University.
Brian serves as a layperson in the Roman Catholic Church. Doug Cullum, Vice President and Dean of Northeastern Seminary, likes to refer to him as a "Progressive Evangelical Charismatic Anglo-Catholic Wesleyan, who happens to worship in a Catholic church." Please join us in welcoming him to the Roberts & Northeastern family.