News
May 13, 2016
2016 ACL Research Award Presented to Nicki Denny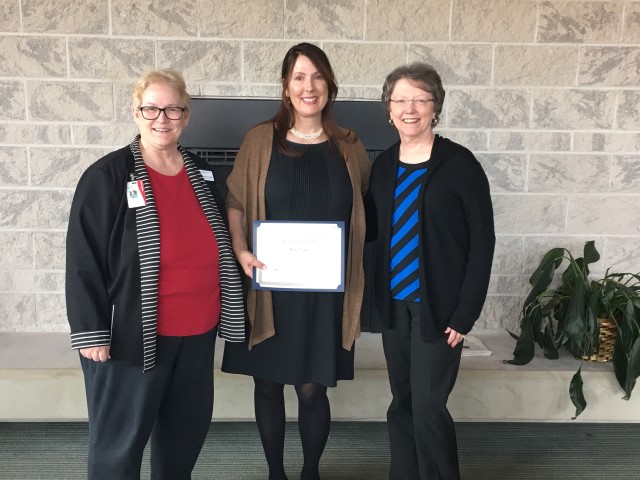 Esther Gillie, Nicki Denny, and Penny Cannon
On May 5th, 2016, Esther Gillie, Director of Library Services, presented the 2016 Association of Christian Librarians Research Award to Nicki Denny at an intimate ceremony in the Library's Fireside Reading Room.
In recognition of this achievement, Nicki received a printed certificate from ACL, a gift card, and will be recognized on the ACL website, along with winners from other CLC institutions. In order to win the award, nominees:
Must excel in research
Must be in last year of study (Associate, Bachelors, Graduate degrees)
Must display outstanding characteristics
Must demonstrate record of leadership, ability, and Christian character
Must receive institutional faculty approval
Nicki's project, entitled The Impact of Compensation, Career Advancement, and Communications on Employee Retention, was nominated by Professor Joseph Davis of the Organizational Management program in the School of Business. We also congratulate Nicki on her graduation this past Saturday from OM Group 175!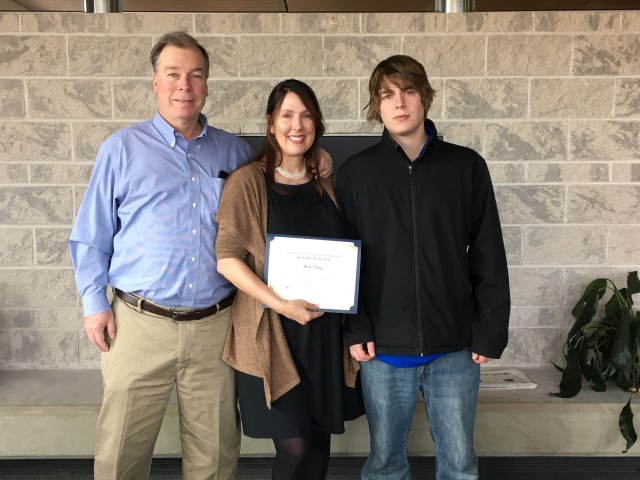 Nicki & her family who attended the ceremony