News
April 27, 2017
ACL Research Award Presented to Ariana Zimmer
On Wednesday, April 26th, the Association of Christian Librarians Research Award for 2017 was presented to Ariana Zimmer, who will be graduating this May with a BS in Psychology. Below are some comments from the faculty members who enthusiastically nominated Ariana for the award, Dr. Rod Bassett, Professor and Dr. Paul Stevenson, Assistant Professor:

"Ariana understands the intersections between psychology and biology. She has assisted in several research projects and exhibits knowledge of the disciplines, ability to grasp implications of small details & the ability to search scientific literature for needed information. She shows promise in biopsychological research with her ability to see the larger picture, her dedication to solving roadblocks that researchers experience, and her grasp of statistical analysis and research methodology. Ariana is a follower of Jesus Christ, exhibiting the servant leadership style. She works hard and finds ways to get the job done, quickly taking ownership for a project. She studies in-depth, floats ideas and makes significant contributions to the projects. She has compassion for others, is honest and caring and treats others well. She can bridge the divide between individuals with book smarts but are not as able to be as successful in other areas of functioning. Currently, Ariana is involved in several research endeavors with faculty."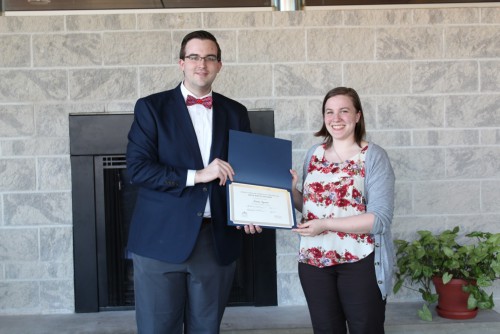 Matthew Ballard, Interim Director of Library Services & Ariana Zimmer, award recipient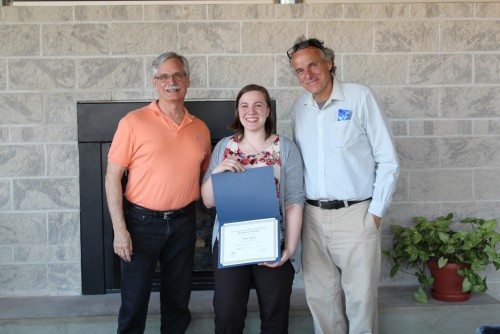 Dr. Rod Bassett, Psychology, Ariana Zimmer, award recipient and Dr. Paul Stevenson, Psychology
Congratulations, Ariana! Best of luck in your future endeavors!